Adventure activities are great fun, but there is one way to make them a lot more memorable and that is to partake in them in one of the world's most breathtaking places. When it comes down to dramatic scenery, it is not an exaggeration to say that there are not many countries out there that can compete with Scotland. If you are after extreme sports and outdoor activities, then Scotland is the place to go. Below we are going to introduce you to some of the best adrenaline sports you can find in Scotland as well as the best places to give them a go.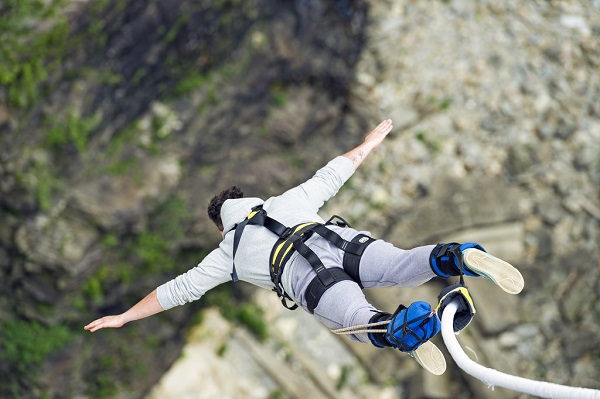 Bungee Jumping
When it comes to adrenaline activities, bungee jumping has got to be right at the top of the list. Believe us when we tell you that you will never forget the first time that you go bungee jumping. When you are bungee jumping in Scotland you can free fall in Highland Perthshire's (Killiecrankie) lush surroundings or take a leap of faith off Glasgow's Titan Crane. The best bungee jumping company in Scotland is Highland Fling Bungee, so give them a look if you are interested in trying this activity out.
Paragliding
What is not to like about gliding through Scotland's skies and seeing the amazing scenery from a bird's eye view? Nothing, that is the short and swift answer to that question. If you are lucky enough you might even get to fly alongside some of Scotland's fantastic wildlife. So, where is the best place to paraglide in Scotland? Well, we recommend that you go to the Isle of Arran and head on over to Flying Fever - they will take you to some great paragliding locations.
Motor Racing
If you have always dreamt about driving a Formula One car then you really should take a trip to Scotland. The adrenaline that you feel while driving such a powerful motor vehicle is a feeling that is not easily beat. If you are in Scotland and you want to try MotoGP out, then head on over to Knockhill Racing Circuit in Fife, which is the only graded racing circuit in the country. The track is 1.3 miles long and allows you to test out your driving skills on climbs, drops, and twists.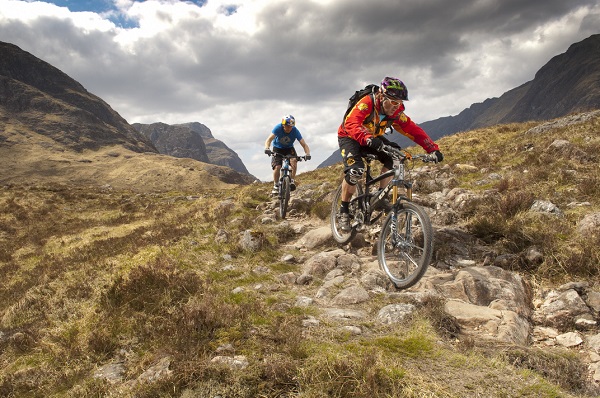 Mountain Biking
With its breathtaking and rugged landscape, it is little wonder why Scotland is known as a fantastic mountain biking location. Go off road and experience the air zooming past as you take on obstacles in some of the country's most beautiful surroundings. You will be smiling from ear to ear while taking part in this activity. The best place to do some mountain biking in Scotland is at the 7stanes Mountain Biking Centre located in the stunning Glentress Forest. No matter what skills you have, there is a trail for you.
Snowboarding
Scotland has five skiing resorts in all, which makes it the best place to snowboard in the United Kingdom. There is no better feeling than watching the snow glide under your feet as you make your way down a mountain slope. It's like winning the lottery. In our opinion, the best place to partake in this activity in Scotland is at the Caingorms National Park. You will find slopes that are perfect for those who are new to this activity as well as slopes for the advanced snowboarders.