When you are thinking about betting on sports, popular sports such as football, rugby, tennis, and cricket probably spring to mind. However, cycling is a sport that more and more people are betting on nowadays, and this include mountain biking. Now, you might consider this a bit strange to start with, but when mountain biking is done competitively, it becomes an activity that has a lot of excitement and unpredictability, both of which can lead to a fun betting experience.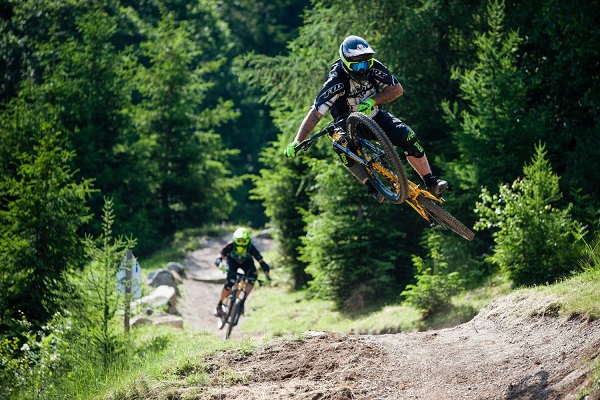 What is So Special about Mountain Biking?
Mountain biking is a sport that takes place on off-road terrain. There are many different categories that range from standard events like cross-cycling to the more extreme ones like downhill mountain biking. However, it does not matter if you are watching a standard or extreme event, you will still get the opportunity to watch top quality athletes test their endurance and mental skills in stunning landscapes and unforgiving conditions.
Betting on Different Mountain Biking Events
Betting on mountain biking is pretty easy as there is not much difference from other cycling events. For instance, you can make outright bets where you are simply trying to guess the cyclists that will win the tournament or race. You find many different markets for each event, meaning that you will not get bored when betting on mountain biking. When you have familiarized yourself with the simple mountain bike bets, you can try and add a bit more spice by trying to predict the rider that will win a particular stage or bet on what position a rider will finish in.
The Best Events for You to Bet On
There are plenty of great mountain biking events that we suggest you take a look at and make a bet on. You can see some of the most popular ones below.
UCI World Cup Series
This event has multiple rounds and was held for the very first time in 1989. It was originally a cross-country event, but as the years passed other types of categories and events were added to it. The races in this event are held throughout the course of the year and are held in countries all over the world such as Canada, South Africa, Germany, Austria, and Scotland.
Enduro World Series
This championship is held across the world and starts at the end of March and lasts until the end of September. The racetracks constantly test the riders as there are many downhill and uphill segments. In fact, it is not an exaggeration to say that this is one of the most difficult off-road events a mountain biker can take part in.
UCI MTB World Championships
In this event, different countries compete in three disciplines that are downhill, four-cross, and cross country. The winner of each discipline receives a rainbow jersey that they are allowed to wear for the rest of the season when they compete in events from the same category.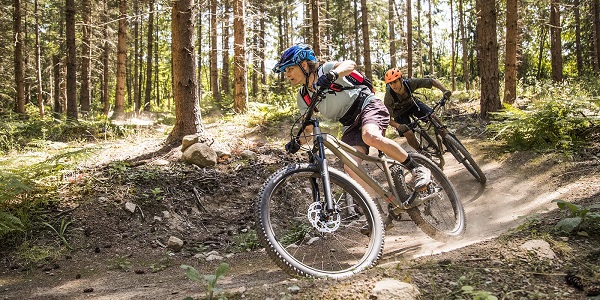 The Best Riders
When it comes to the men's cross-country, the best rider is Nino Schurter as he just so happens to be the reigning Olympic Champion, World Champion, and World Cup Champion. Other very talented mountain bikers include Maxime Marotte and Jaroslav Kulhaby. With regards to the women's cross country, it is safe to say that Jenny Rissveds is one of the top competitors as she is the Olympic Champion. Jolanda Neff and Annika Langvad are two other very good female mountain bikers.
In the downhill event, the likes of Aaron Gwin, Tro Brosnan, and Amaury Pierron are the riders that are at the top of their game at the moment, while we can say the same for Rachel Atherton, Tahnee Seagrave, and Tracey Hannah in the women's downhill.
Responsible Gambling
Whenever you are gambling, whether you are betting on sports or playing at an online casino, it is very important that you remember to gamble responsibly. If you stop having fun, then you should stop gambling. Whenever you sit down for a gambling session, you need to set yourself a budget, and if you end up losing that money you set aside, you need to stop and go and do something else. One thing that you can do when your budget runs out is to head on over to https://www.betcare.net/ and check out all of the latest news in the gambling world. Here you will find reviews, articles about gambling regulations around the world, as well as other useful information about online casinos. It really is a great site for those gambling enthusiasts.